"Negiot Or"("Touches of Light") is a unique method of phototherapy and therapeutic photography for children and adults, developed by David Fryd.
"Negiot-Or" uses photography as a therapeutic and educational tool, which offers the user a unique method of communication and way to express emotions, which translate into positive change and empowerment.
The method is based on phototherapy, or therapy using photography, emphasizing the experience of the photographer,  his/her interaction with the environment and photographic objects, choice of subjects and interpretation of the finished results.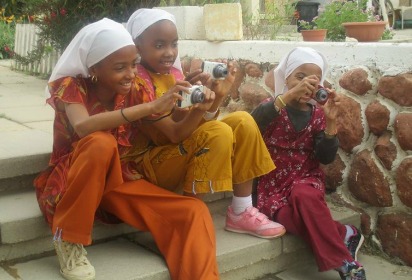 The method is applied in photography workshops with small groups, at schools, treatment centers  as well as on an individual basis .
PICTURES TAKEN BY PARTICIPANTS (CLICK ON PICTURE TO READ EXPLANATION)
What are the main assumptions of "Negiot-Or"?
1. Anyone can take a good picture
Photography is an incredible tool that allows anyone, regardless of their limitations, to achieve an immediate good result, present it to the group and receive positive feedback. Used correctly, this tool can instantly empower and help boost one's self confidence.  Photography is a direct, accessible means of  self-expression.
2. THE PROCESS ITSELF, OF TAKING A PICTURE, CARRIES A GREAT MEANING, NOT JUST THE FINAL RESULT
The presence of a person with a camera helps create a dialogue between that person and the object or the environment.
The process of going outdoors with a camera and the act of photographing helps bring to light many aspects of regular day-to-day life: Choosing the subject of the photograph, respecting personal space, how the photographer communicates with his/her environment, one's self-confidence and more.
3. The photographed object has immense significance – consciously and unconsciously
This is one of the cornerstones of phototherapy and is  of course an integral part of Negiot Or's unique method of therapy: the subject of the photo has immense importance, as well as the photographer's interpretation of it.
4. THE WORK OF THE PHOTOGRAPHER DIRECTLY MIRRORS/REFLECTS THE PHOTOGRAPHER'S PERSONAL WORLD.
Each professional subject, discussed during the workshop and concerns the foundations of photography has a parallel aspect within the emotional world of the participant.
For example: learning about light and shade invites the participant to examine his/her own dark & bright/happy places; learning about angles of a picture invites one to examine how can he/she perceive a certain situation from various points of view, etc.
5. Photography is a universal language – cross-border, culture, age, gender and type of population
Thereby  making it an effective tool for assimilating social change, refuting prejudice, increasing social equality, tolerance and acceptance.


Each Workshop takes several months to complete and typically includes only a small number of participants who meet on a weekly basis, always directed by experienced instructors. All instructors have both the required background and prior experience besides being trained in  the method of "Negiot-Or".
Main content of each workshop
Providing knowledge and full control of the basis of photography
Encouraging communication between the photographer and his/her environment  as well as interpersonal interaction through going outdoors to take pictures in different places
Group analysis of the images taken,
Receiving feedback from the group and  learning how to process and implement it.
Encouraging participants to document their close environment – family, community and surrounding.
This is how it looks like - Workshops in action
WHAT DOES THE PROCESS HELP ACHIEVE FOR ITS PARTICIPANTS?
Increasing self awareness and reinforcing confidence
Providing a tool for self expression and revealing skills
 improving interpersonal communication
Reinforcing visual and technical abilities
Improving orientation in space
Encouraging initiative and pro-activity
Increasing awareness to social and environmental subjects
Encouraging creativity
Reinforcing contact with family and environment
Exposure to a variety of different people/demographics and realizing similarities among people
 Offering a new "voice" to some who perhaps need it.
 "Mentorship" in a way, as the instructors act as role models to the rest of the group members, and often-strong bonds are created over time.
Each workshop of "Negiot-Or"  finishes with an exhibition to which family members, friends and people from the community are all invited. This final exhibition is a highly empowering public expression, and fully brings to close  the group process, all while allowing each participant to also get personally recognized for his/her work. Creating the exhibition is an inseparable part of the workshop. Participants go through a process of focusing, choosing and  letting go, in the end they choose an  image, which has a unique significance for them.
Pictures from exhibitions
Examples of participant processes in workshops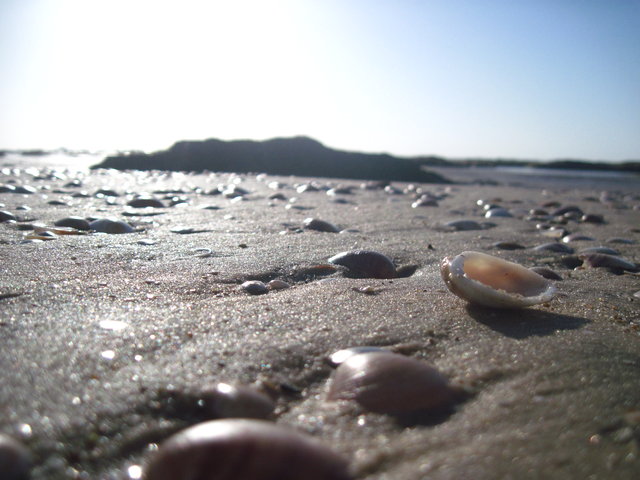 Joseph (assumed name), 16, participated in a workshop conducted during a project of Youth  at risk. He arrived at our workshop after he had dropped out of high school. During the workshop  Joseph  discovered his profound visual and aesthetic sight. Joseph is also very smart, charismatic and has a sense of leadership. When we sat down to analyze his photo, he was asked about the most conspicuous thing he sees in the picture. The subject of the  flipped seashell  came up. Joseph explained that the flipped seashell reminds him of being the "black sheep"  everywhere, the outsider,  and the problematic child. As we further discussed the picture with him, Joseph saw his abilities and his  unique position in the group. He then could perceive the picture differently: the inverted seashell can actually indicate positive uniqueness. The seashell depicts the leader among other seashells, just like  Joseph himself. The process allowed Joseph to reframe his usual outlook and perceive himself from a new, more empowering position.  The process, with the use of the  photo, led Joseph to realize his genuine abilities and acknowledge his points of strengths. At the final exhibition Joseph chose to call the picture "The  Flipped Seashell".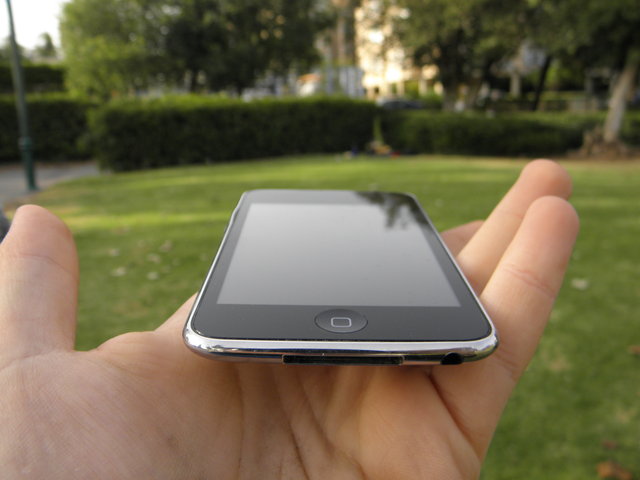 Dan (assumed name), 17, participated in the workshop as part of the Youth  at risk project. Dan, a very introvert teenager, highly intelligent and sensitive, finds it difficult to make social contacts and tends to escape to technological gadgets, which  help him to remain in his own bubble. When he was asked, at the beginning of the workshop which points of "weaknesses" he would like to work on, he answered that he would like to work on developing communication with people around him. At the beginning of the workshop he wavered in his ability to take pictures of people or open up to his close environment. Gradually, after several sessions and with our consistent encouragement, Dan started to take pictures. At the beginning he took pictures of his close environment, especially still objects, then he started to turn the camera towards his friends from the group, at the same time he started to open up to them. Close to the end of the process he actually dared to turn the camera towards strange people, outside the group frame. When we analyzed the picture, Dan realized that escaping to gadgets prevents him from making the contact with people around him. The picture symbolizes for him his willingness to reach out and have social relationships. At the final exhibition Dan named the picture "Release the IPod".
A Cup of Coffee and a Cigarette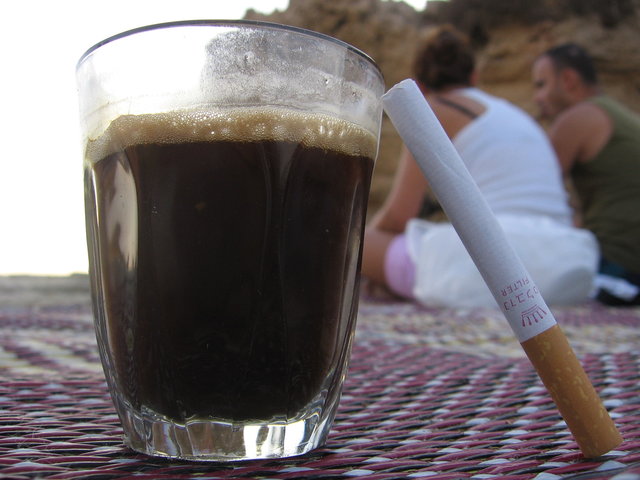 Alex (assumed name) teenager from the Former Soviet Republic participated in the workshop as part of the Youth  at risk project. One of the subjects that  was very clear during his process was his wish to assimilate in society as opposed to the sense of alienation and the "new immigrant" feeling he reluctantly kept bearing. The fact that he  dropped out of the educational system and had no permanent place helped deepen this disconnect and intensified his sense of alienation. In this picture Alex captured clear Israeli symbols as he  sees them (Coffee, cigarette "Nobles", mat, beach…).  In the background are Inbar Sahar, my colleague in facilitating the workshop and his personal social worker and myself.  As Alex puts it, the photography workshop steered him to create a substantial contact with his "Zabar" friends in the group for the first time in his life, and he could finally belong and sense being part of Israeli identity.
About David Fryd - The Developer of "Negiot-Or"
My name is David Fryd.
Father, Photographer, Educator and Developer of "Negiot-Or".
I have been attracted to photography since I can remember. Over 25 years ago, I finished my photography studies at the "Camera Obscura" School in Tel Aviv and worked as a photographer in the fields of film and journalism.
How "Negiot-Or" Developed
About 18 years ago, I developed "Negiot-Or" while working with mentally handicapped teenagers in a rehabilitation hostel.
I began as a guide in the hostel. After years of journalistic work as a photographer, I had a wish to expand my line of work and become more involved in the field of education and rehabilitation..  My love for the camera and this field never left and so  I started teaching hostel residents photography. I gave them cameras and encouraged them to go out and start taking pictures. The  staff and  I realized instantly, that the camera is in many ways, a very powerful tool: it  gave the  teenagers  motivation to get out of bed and go out there to take pictures; it encouraged many of them to come out of the "bubble" in which they immersed themselves  and open up to the  world; they went out, observed, got to know the world around them and later on had a dialogue with it.
The pictures which these teenagers took, provided a rare glimpse into their inner world, and  became a very useful tool in their continued process to recovery.
Soon enough, spontaneous photography lessons in the hostel became a structured workshop. Therapy  professionals from other  programs and institutions who  learned of the process in the hostel and it's wonderful results  asked to bring the workshop to their centers,  and so, the photography workshops expanded to cater to many different types of unique challanges such as Youth in Danger, people in rehabilitation stages, former convicts, and more.
It's been several years now that "Negiot Or" has been successfully applied in the field of therapy. And by now, not only the system, but our entire team has been tried and tested.
I as well,  have been trained as a photo-therapist with some of the leaders in  this field  as well as with the program of phototherapy  at Tel-Aviv University.8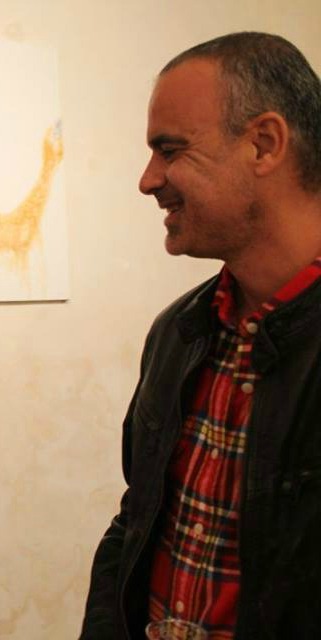 "About18 years ago, I developed the program 'Negiot-Or' while working with mentally handicapped teenagers in a rehabilitation hostel."
– Youth protection homes for Teen-age girls
–  Projects for Youth in Danger
– Drug Rehabilitation Projects
– Hostels for Mentally Retarded Residents
– Schools for Children with Emotional and Behavioral Disorders
– Psychiatric Hospitals: "Abarbanel", "Geha"
– Voluntary Association "Or-Shalom" for Children in Foster Families
– The Prison Rehabilitation Unit
– Occupational Club for Youth on the Autistic Spectrum, Tel-Aviv.
And many more…
© 2017 NEGIOT-OR ALL RIGHTS RESERVED